While some industries have already realized the potential of crowdsourcing, others have not yet been impacted. Kickstarter innovated the world of fundraising, allowing entrepreneurs to connect with capital from all around the world. Websites like Fiverr use crowdsourcing for design and marketing solutions. Wikipedia employed the power of the crowd to create a digital encyclopedia. Founded in 2018, the team behind
Surcle
has brought crowdsourcing to the industry of hardware and manufacturing.
The team originates from Sourceability, a global electronic components supply chain company dedicated to connecting clients with difficult-to-find electronic components. Through their work at Sourceability, the Surcle team realized that as well as components, companies today face a challenge in obtaining innovative solutions to their business problems. The potential of crowdsourcing as a solution to this challenge became rapidly clear, and Surcle was born.
Surcle enables its clients to pose challenges to their diverse community of innovators – engineers, programmers, designers and other industry experts who are vetted and organized according to the skillset they provide. When a client company posts a challenge, the community competes to offer specifically tailored solutions to the problem. Cash rewards, ranging anywhere from a few thousand to tens of thousands of dollars incentivize active participation. Currently, the Industrial Multi-Protocol Converter challenge is offering $45,000 to the individual or team that can create a messaging system that aggregates industrial sensors and hardware inputs for seamless and real-time tracking.   
The advantages of offering a crowdsourcing option to overcome corporate challenges are immense. Surcle allows companies to draw from a diverse set of perspectives and ideas, expanding beyond the sometimes claustrophobic corporate mindset. Fresh eyes give way to fresh ideas and Surcle provides a far more cost-effective alternative to consulting firms or R&D teams. Currently, Surcle has 18 active competitions and more than $70,000 in incentives.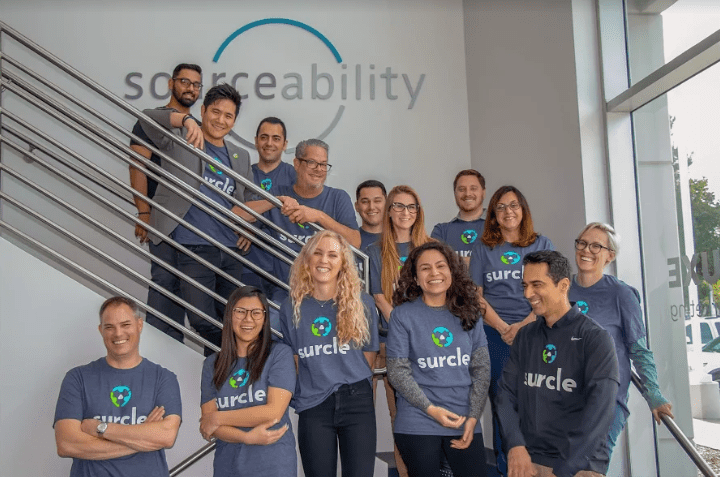 Surcle's innovative platform made them an ideal sponsor of the overall Boldest Innovator category for this year's Bold Awards. The category is dedicated to recognizing the brightest and most original crowdsourcing ideas. The final five nominees for this year's Boldest Innovator award are:
Plan A is dedicated to combatting climate change through its prediction platform. The platform directs donations towards organizations in those regions predicted to be most vulnerable to climate change.
 Robo Retail is an automated store, capable of storing and selling a diverse set of items to customers. Robo Retail is similar in concept to a vending machine, except that it is the size of a kiosk and capable of managing items of many sizes and shapes. Robo Retail is leading a new era of automated shopping.
Medical Cooling provides an all-in-one, mobile, life-saving device. Paramedics simply carry the Medical Cooling device as a backpack which includes a defibrillator, a vacuum pump, and a ventilator. With advanced telecommunication integration, the medical cooling system also supports Telemedicine options.
Memomi  Memomi is a VR integrated mirror that allows customers to try on virtual products instore. Simply by standing in front of the mirror, a customer can virtually dress in anything from makeup and jewelry to shoes and bags.
The CBOT Physiotherapeutical Robot uses facial recognition technology, a 3D scanner, and an advanced robotic arm to provide A.I. powered, physical therapy treatments to patients.
These companies continue to bring the power of crowdsourcing to novel industries. As the value of crowdsourcing grows, the importance of platforms like Surcle will too. Additionally, crowdsourcing makes R&D affordable to companies and teams of all sizes. The reality is, a well-supported platform featuring crowdsourced innovation will revolutionize the way we approach and overcome problems.
The winner in each of the BOLD Awards' twelve categories will be announced at a gala dinner award ceremony held at the H-FARM campus just outside Venice, Italy, on April 5 2019. If you think you're BOLD enough for a very sepecial evening in the company of the award winners, category sponsors and the teams from the event partners H-FARM and Crowdsourcing Week you can apply now for a ticket. 
Author: Noam Levenson